It's no secret that women's right have been under attack lately. But, if we're being honest, it's been a constant battle we've had to fight in the name of equality, which is why feminism is still so very necessary. It's no surprise that, given the state of the world right now, feminism has really shone in 2016… despite this year being an actual, literal dumpster fire. When there's battles to fight, be sure that some badass feminists are right there rising to the occasion, and rise we sure as hell did in 2016. Even if it wasn't consciously, beyond the organized women's movement, women have been crushing it this year, breaking barriers and setting records left and right. So, it goes to show, even in the shadow of an incoming fascist regime Trump presidency, we're still going to shine, come hell or high water.
Of course, some big, momentous occasions have happened, but not all Great Moments In Feminism need to be so huge. Any time someone stands for political, social, and economic equality, it's rad. We all have to chip at that glass ceiling together, throwing tiny pebbles, until we effectively smash the patriarchy. This year may have been the year more feminists came out of the feminist-closet because feminism is no longer seen as a fringe, special interests thing: it's a fundamental component of human rights, and since they're constantly being squashed, feminism is going to fight back, and we're going to do it without apology. Feminism rocks, and whether you're new to the movement or a long-time vet, these were definitely the 21 hugest moments in feminism for 2016.
1) Hillary. Freaking. Rodham Clinton.
Delete your account. https://t.co/Oa92sncRQY

— Hillary Clinton (@HillaryClinton) June 9, 2016
A woman ran for president and she won the popular vote, you guys. I know she tried to "be young" and that was annoying sometimes, but guess what… this was a huge moment in history and I don't care if you like her or not.

2) Beyonce performed at the Super Bowl, using her platform to draw attention to the Black Lives Matter movement, then dropped Lemonade the very next day.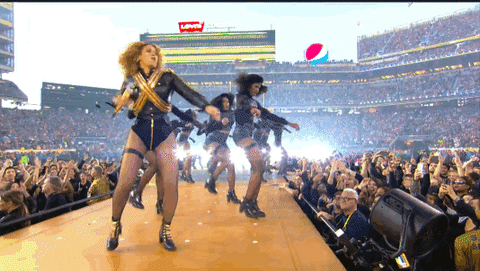 Words fail me when I try to describe Beyonce and the impact she has on American culture. I just love her.

3) Any time Michelle Obama spoke.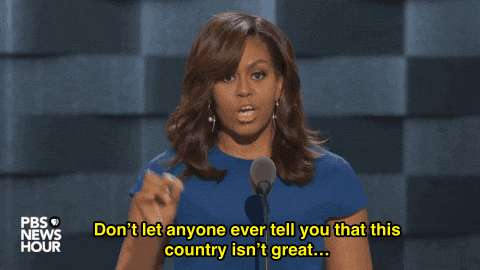 And was the most eloquent, articulate, powerful woman any of us could imagine.

4) Marley Dias surpassed her #1000BlackGirlBooks goal and collected/donated more than 7,000 books featuring black girl protagonist.
Newsmaker @iammarleydias brings diversity to kids' books with #1000BlackGirlBooks https://t.co/L5dmwZxCQA pic.twitter.com/2Wn5DXId88

— American Libraries (@amlibraries) November 12, 2016
Tired of reading books about white boys and their dogs, Dias started this movement in fall 2015 at only 9-years-old and it's really taken off. She's taking districts to task about what books they assign and starting a Black Girl Book Club. Even though she's a tiny feminist, this is hugely important. Also, #glassesgoals.

5) Las Hijas de Violencia in Mexico City, Mexico fight street harassment with confetti guns and punk rock, I'm not kidding.
If you see something, say something. And by say something, I definitely mean sing punk rock in their faces (very specifically their theme song "Sexista Punk" and shoot street harassers with confetti guns. Just watch this video.

6) Pussy Riot dropped their "Make America Great Again" video in response to our craptastic election.
it hurts as hell to watch our own video right now

when dystopia turned out to be realityhttps://t.co/GFBPJ6Ej0a

— Pussy Riot (@pussyrrriot) November 9, 2016
Warning: the video contains graphic imagery, but all in all, is definitely amazing. You remember, Pussy Riot, right? The Russian punk band Putin put in jail basically for being feminist punks? They rock.

7) Ava DuVernay became the first black woman to helm a movie with a budget over $100 million with A Wrinkle In Time.
This movie is going to be so good, I honestly can't wait.

8) Jill Soloway shouted "TOPPLE THE PATRIARCHY" after winning an Emmy.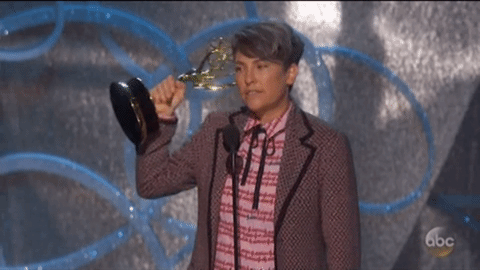 While wearing a really great suit, might I add. Go, Jill. Love you forever.

9) Ibtihaj Muhammad became the first hijabi fencer to compete in the Olympics and low key won a Bronze Medal, nbd. Go, Team America.
*aggressively chants "U-S-A! U-S-A! U-S-A!"

10) This goes without mentioning the sheer slayage of the US Olympic Gymnastic Team.
The gymnastics team has been goals for me since I was a kid, and you know what? I don't even like sports and a team of teenage girls continues to be an American highlight year after year, proving your athletic skills are not bound by sex, gender, or age.

11) You know what, American women just crushed it in the Olympics.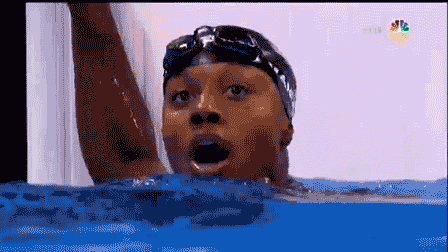 What's up Simone Manuel, Katie Ledecky, Allyson Felix, Kim Rhode, and Michelle Carter. We see you breaking records and taking home medals. NBD.

12) Remember that time Camilla, Duchess of Cornwall, visited the UAE and had the flyest all female security team?
POWERFUL: Camilla, the Duchess of Cornwall, walks in between an all-female protection team during a visit to the UAE. Photo/Clarence House pic.twitter.com/Zc1H9AaNm1

— Edward Echwalu (@echwalu) November 11, 2016
Someone write this movie, I want to be the woman on the left.

13) The indigenous women and girls protecting their land and historic rights by protesting the Dakota Access Pipeline at Standing Rock.
It's time we acknowledge the women at the forefront of most social justice movements, to be honest. These women had it.

14) We were blessed with Full Frontal With Samantha Bee in 2016.
Our Facebook walls will never be the same. Thank you for breaking the glass ceiling of dudes-only hosting late night talk shows. So yeah, beyond this being a good show, it was definitely an important moment in feminism.

15) Any time this happened and the sisterhood rejoiced and got tighter.
Behind every strong woman is 5 other strong women who proofread her email real quick when they had a second

— Gabby Noone (@twelveoclocke) April 25, 2016
Bless.

16) Any time someone clapped back against "get in the kitchen."
Telling a woman to get back in the kitchen is a weird insult to lob on Twitter. We can still tweet from kitchens. We have wifi & data plans.

— Living Marble (@living_marble) April 14, 2016
Where is the lie?

17) And that time Lilly Singh made a whole video in response and actually made a sandwich?
Yeah, girl. Watch the whole video here.

18) This Secret deodorant commercial featuring a transgender woman.
REPRESENTATION MATTERS. Bathroom anxiety is real (what's up HB-2?) and cute tops are a universal female experience, no matter what road you took to identifying as female.

19) When Lady Gaga sang "Till It Happens To You" at the Oscars with 50 survivors of sexual assault and we all cried.
Using your platform for good seems to be the theme with 2016. When women's rights get slashed left and right, it was important to see someone so public take a huge stand and also out themselves as a survivor.

20) In the world of body positivity, Ashley Graham was the star of DNCE's "Toothbrush" video.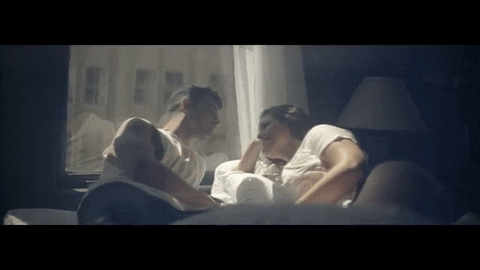 You don't have to be rail thin to be conventionally attractive, or attractive, period. Glad to see this reflected where women of all sizes get some love (from Joe Jonas). This was big, at least for me.

21) Feminists worldwide organized in secret via Facebook group because the revolution is coming.
It's called Pantsuit Nation. You need an invite. If you need one, hmu. We're four million deep and growing. Get with it. (Also, pantsuit logo that vaguely looks like a vagina? Yes pleeeeeease!)

What made you feel good to be a feminist this year? What was the biggest moment for you? Let us know in the comments!
You can follow the author, Aliee Chan, on Twitter.
9 Things That Happened In 2016 You Already Forgot About
Follow Gurl, Pretty Please!
Facebook, Twitter, Tumblr, Pinterest, and Instagram
---