Beards are gross. Full stop, end of story. Look, I know that the internet is obsessed with beardy men, but how long can this trend last? As someone who is Team Sensible Amount Of Scruff, can I genuinely ask what the appeal is of a full grown beard? It honestly feels like one day we all woke up, logged on, and collectively posted, "you know what's really sexy? Giant, fluffy beards" then just accepted it as the new truth without any explanation. I have friends who lose their damn minds over the right beard and I fail to see the appeal, every time.
Okay, if I were talking about girls – and hey, some girls have beards – I would never get on any platform and tell them how they should and should not groom their facial hair, and you know what? I'm not trying to do it right now. If you are a person with a beard and you love it, rock it. If you love beardy people, do you. The world is a big place and not everyone is Team Clean Shaven. So, let me be clear: beards that are not taken care of properly are disgusting.
Beyond being relatively attractive to people who are into beards, they're low key pretty gross. As in hygienically. A friend of mine recently opened my mind to it and now I can't turn it off. Much in the way that you care for different hair on your body (we can all agree that pubic hair is different than leg hair or armpit hair, yes?), facial hair requires a different set of care that's hard to maintain. Do you know any one with a beard who shampoos it and washes it out? What about anyone who combs food out of it? Cool, thought so. And that's just the tip of the iceberg. Again, if you know how to take care of your beard, good for you. I'm not here to tell anyone what is and isn't attractive. I am, however, here to tell you to wash yourself. Seriously. Here's 13 reasons why beards are gross af.
1) The food. Oh my god, the food.
It's like a face bib made of hair specifically designed for catching every stray crumb that deigns fall beyond your lips.
2) It only gets worse when you think about goopy stuff.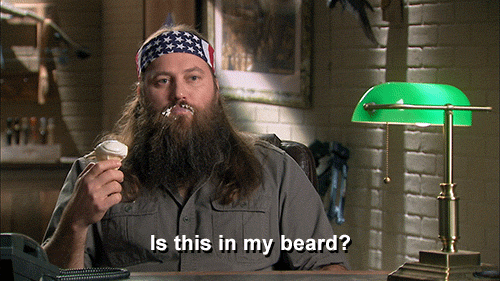 Wiping ketchup out doesn't feel as thorough as removing a piece of food.
3) The never ending jungle that is combing through beards.
Oh, dropped some pizza crust in there. Let me just *begins journey, gets lost in the beard for days, dies of dysentery*. HOW DO YOU KNOW IT'S OUT? HOW?
4) The level of upkeep is impossible.
Who washes or combs out their beard every day? What about picking out crumbs after every meal? Your beard is never as fresh as it is straight out of the shower.
5) So it's safe to assume that #NotAllBeards are fresh. 
Oops, I said it.
6) Which might explain the smell.
Wash. Your beard.
7) How do I say this… ever get beard burn?
That delicious chaffing that happens when a beardy dude puts his face near your face or body and you have a weird red splotch for a minute? Sexy.
8) Which leaves a whole window of opportunity for hair to get caught in other hair.
Some scientist tell me how beards are basically velcro.
9) There is actual feces in there. (Maybe)
One study found that beards might have more bacteria than a toilet seat. Instant mood killer.
10) They helped make "lumbersexual" a thing.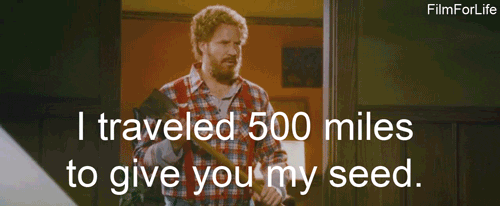 If we're referring to the evolved "Dad Bod" – I'd like to motion we dub "Paul Bunyan Bod" – YES PLEASE. But, if we're looping in Santa-like beards with this, that's a hard pass for me, and probably you, too.
11) Us aligning beards so much with masculinity is a little problematic, if I'm being real.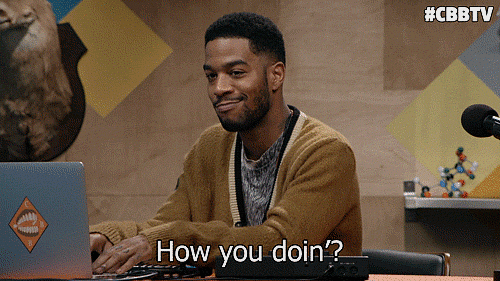 I get it, beards are masculine, but not all guys can grow beards and you don't need a beard to prove that you're a man. Ugh.
12) Let's just ignore the potential for boogers in the mustache-area.
It's right under the nose, don't pretend it doesn't happen, beard lovers.
13) But, to recap: beards are gross and have poop-levels of bacteria.
Yeah, it's science.
How do you feel about beards? Do you love them? Do you have more gross reasons I didn't think of? Let us know in the comments!
You can follow the author, Aliee Chan, on Twitter.
7 Things You Never Knew About Shaving Your Face
Follow Gurl, Pretty Please!
Facebook, Twitter, Tumblr, Pinterest, and Instagram
---